At Bamurru Plains, we believe that the key to an extraordinary wildlife experience lies in the knowledge and passion of our team.
From our General Manager to on-site Head Chef, to our skilled Field Guides and Camp Assistants, our team are dedicated to providing our guests with an unforgettable encounter of Australia's Top End with memories to last a lifetime.
Each of our Field Guides are carefully selected for their extensive knowledge, expertise, and enthusiasm for the natural world. They are not only skilled interpreters of the flora and fauna but also storytellers who will bring the rich history and cultural significance of the region to life.
With their wealth of experience, our guides will lead you on captivating safaris, sharing their in-depth knowledge of the native wildlife, birdlife, and ecosystems that make the floodplains and woodlands of the Mary River so remarkable.
Beyond their knowledge and expertise, our guides also embody the spirit of conservation and sustainability.
Come and meet our passionate Field Guides at Bamurru Plains and embark on an adventure that will leave you with a profound appreciation for the wonders of nature.
General Manager
Matthew Bowen
Matthew Bowen joined Bamurru Plains in May 2023, with a wealth of experience working in remote location lodges including El Questro, Emma Gorge Resort and Lake Argyle Resort in the Kimberley, Western Australia, and Lizard Island Resort on Queensland's Great Barrier Reef.
With a background in also managing high end yacht charters, Matthew is well versed in delivering premium experiences in very special Australian locations.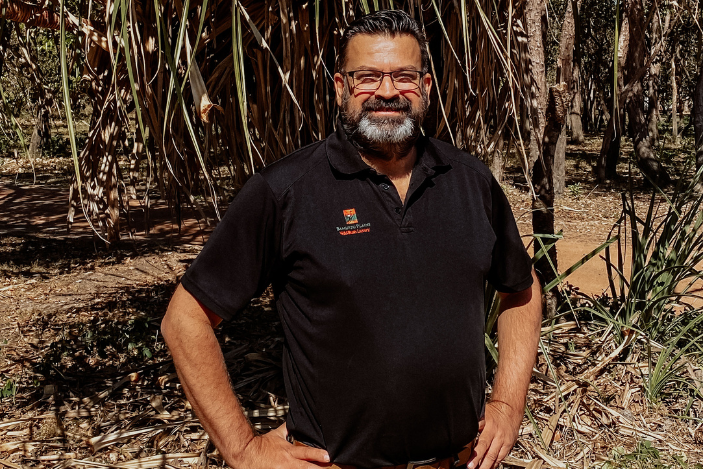 Wild Bush Luxury offers a variety of careers in some of Australia's most spectacular locations including Bamurru Plains.
We are always looking for people who have a passionate interest in nature and would enjoy the opportunity to experience life living in some of the country's most beautiful (and remote) pockets of Australia. All locations are within easy reach of a capital city.